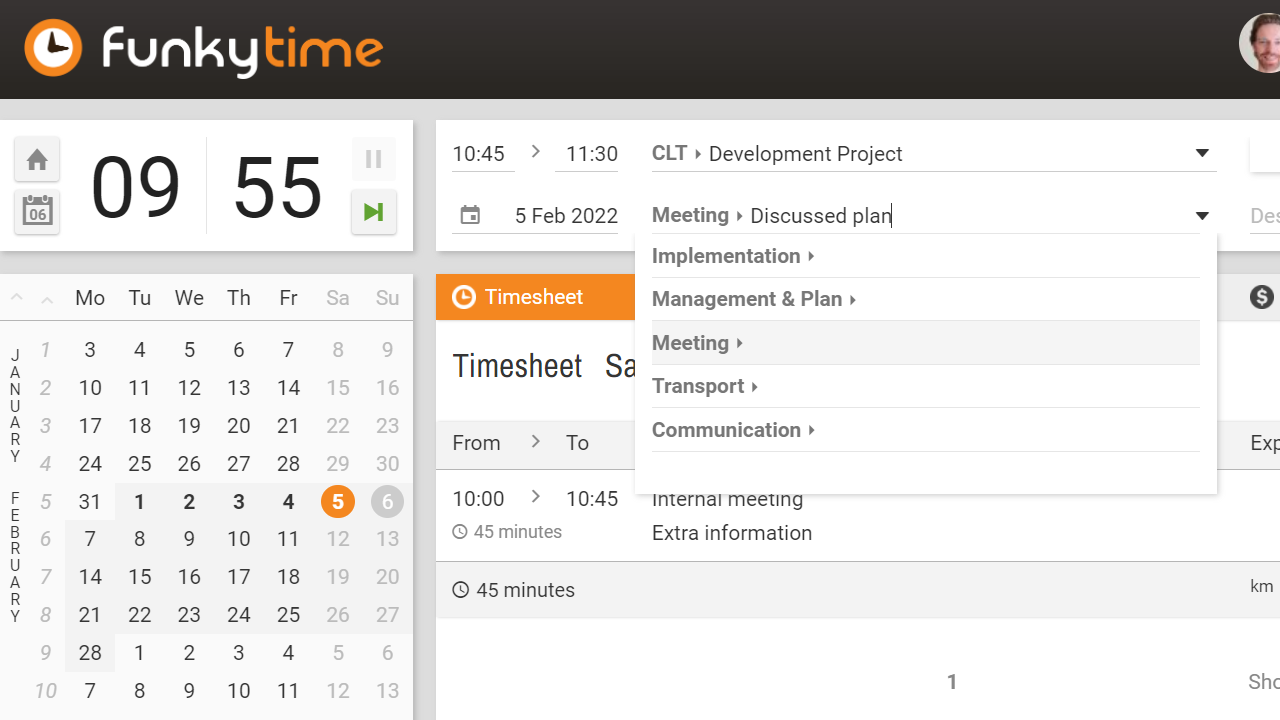 05 Feb

Organize your work on projects across activities

In FunkyTime, every hour you track is linked to a project. You can also add a description to each individual time entry. You'll thank yourself later if you do that, because without it, it will be hard to remember – and perhaps show to your client – what you were actually doing for that project.

But it can get tedious if you often have to write the same description. That's why, in FunkyTime, you can create a set of activities under each project. This makes it a lot faster and more consistent to indicate what you, or your coworkers, are working on within each project. An example set for a web designer could be: 'Graphic design', 'Programming', 'Copywriting'.

But ease of entry is not the only benefit you're getting. Here are two more things you can do with them:
Get reports for each individual project activity. How much time did you spend on preparation, execution and communication within a single project? By using activities, you'll soon find out. Or if your project has phases, you could put those down as the activities.
Set separate hourly rates for each activity. Your project has one default hourly rate, but it can be overwritten by an activity's rate. For example, you could charge the time you spend driving to a client at 50%. Or you could charge nightly interventions at 150%.
Want to try it out? Just open a project's details via the magnifier icon on the left, and click the 'Activities' tab.